Home
Printables and Downloads on sale 10% off with coupon 10PRINTABLE!!
Puzzle Heads Educational Products is your source for high quality, innovative and unique materials for Montessori, alternative or home school educators. Handcrafted, original designs ensure your child is engaged in exploring and discovering their world.
Animals on sale! Bears, Eagles, animal tracking and games. Hurry! Limited quantites.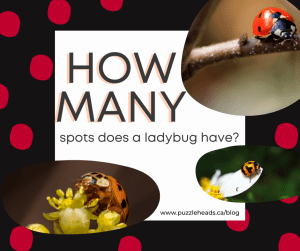 How Many Spots Does A Ladybug Have? How many spots does a ladybug have? Well, let us count the ways! This cute little iconic beetle
Read More »
If you haven't read our blog post on the Fascination of Hibernation yet, make sure you head on over there to check it out. Did
Read More »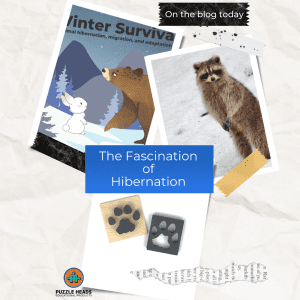 What do animal tracks in the snow tell us about animal activity during the winter? Some animals hibernate, and some don't. Depending on the animal,
Read More »